"Nothing would give me greater pleasure to recommend
teacher Aw to anyone who want to learn Thai."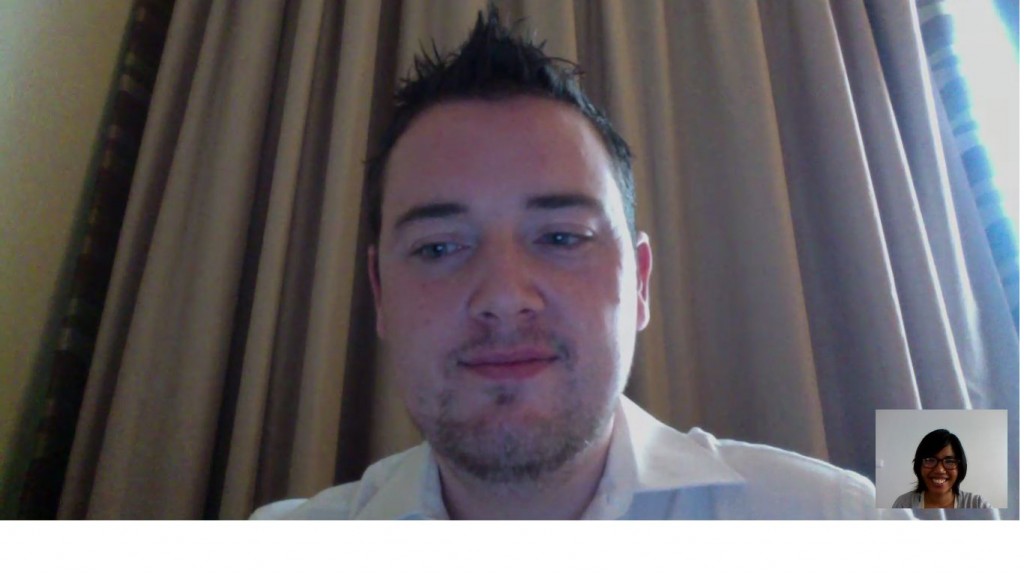 I have been having Thai lessons now with Kru Aw for the last five months and I cannot praise her enough. Each lesson is not only fun and educational but something that I look forward to. She is always patient and relates the lessons to real life situations so that you can understand the context in which it should be used. Laughter is one of the key elements of every lesson. Who knew that learning could be this much fun!
I would never of believed when I embarked on this journey to learn Thai that I would be in a position where I called teacher Aw a friend. Somebody who has helped me to ask for my fiancés hand in marriage and to better understand the delicate nuances of Thai culture and its traditions. I look forward to many more months of learning together and to her help in writing my wedding speech and memorizing a Thai love song to sing at the wedding (ahhh). I finally have one Thai guest I will be inviting who isn't going to be a family member but a genuine lifelong friend.
 Kevin Clements,
Financial Controller
---
" I would recommend Kru Aw to anyone who wants to learn Thai Language at any level."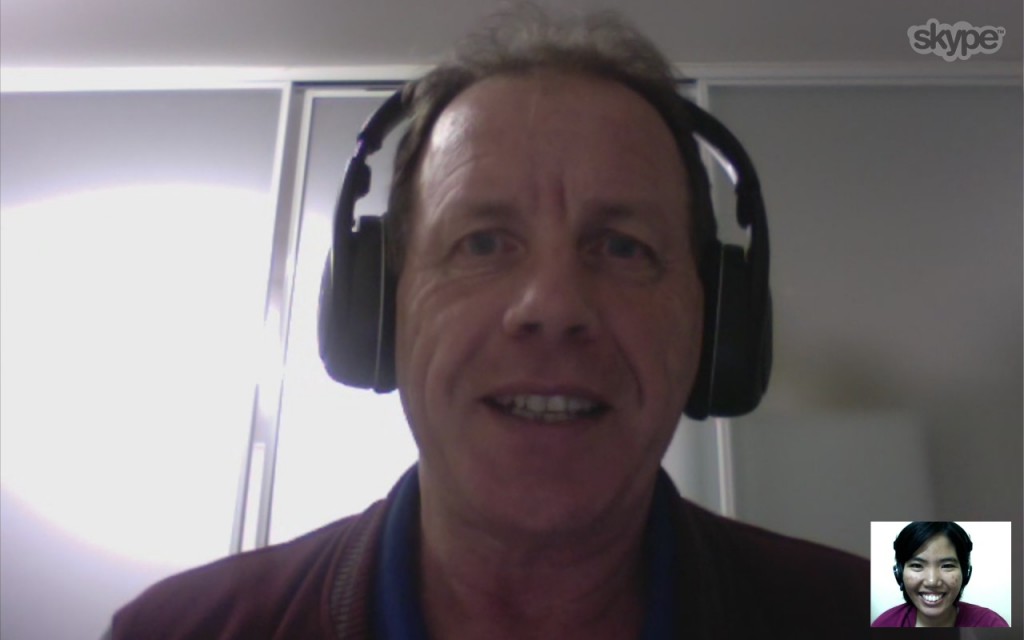 I live in Australia and I am a businessman. I have been studying Thai Language with Kru Aw for ten weeks two lessons per week. She is both friendly and helpful. She has a very relaxed way of working through the lessons at a suitable pace in a professional manner. I feel that I am moving forward all the time and my Thai is coming together very well.  I didn't expect it to be fun as well but it is.
Gerry Whelan,  Australia
---
  "I recommend teacher Aw to anyone interested in learning Thai."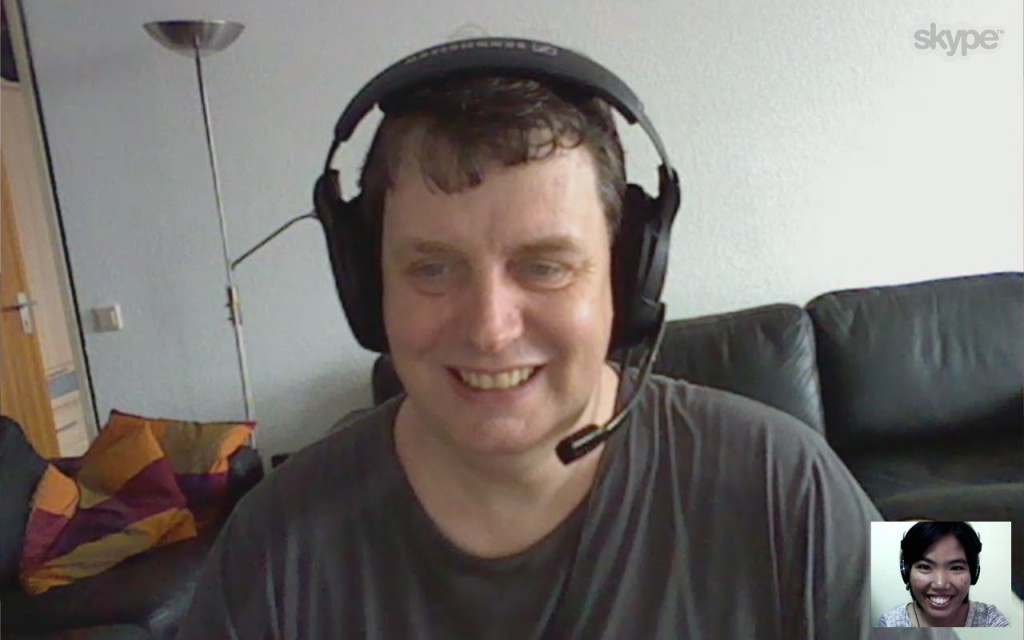 I've had lessons via Skype with Aw for four months now. She shows up well prepared for class and is eager to teach. While teaching she has the skill to point out major mistakes and flaws in grammar and pronunciation right away and bringing up less grave errors later.  She takes great care to adjust the lessons to my level of commitment.
Torsten Spindler, Germany
---
 "I have enjoyed every lesson with her!"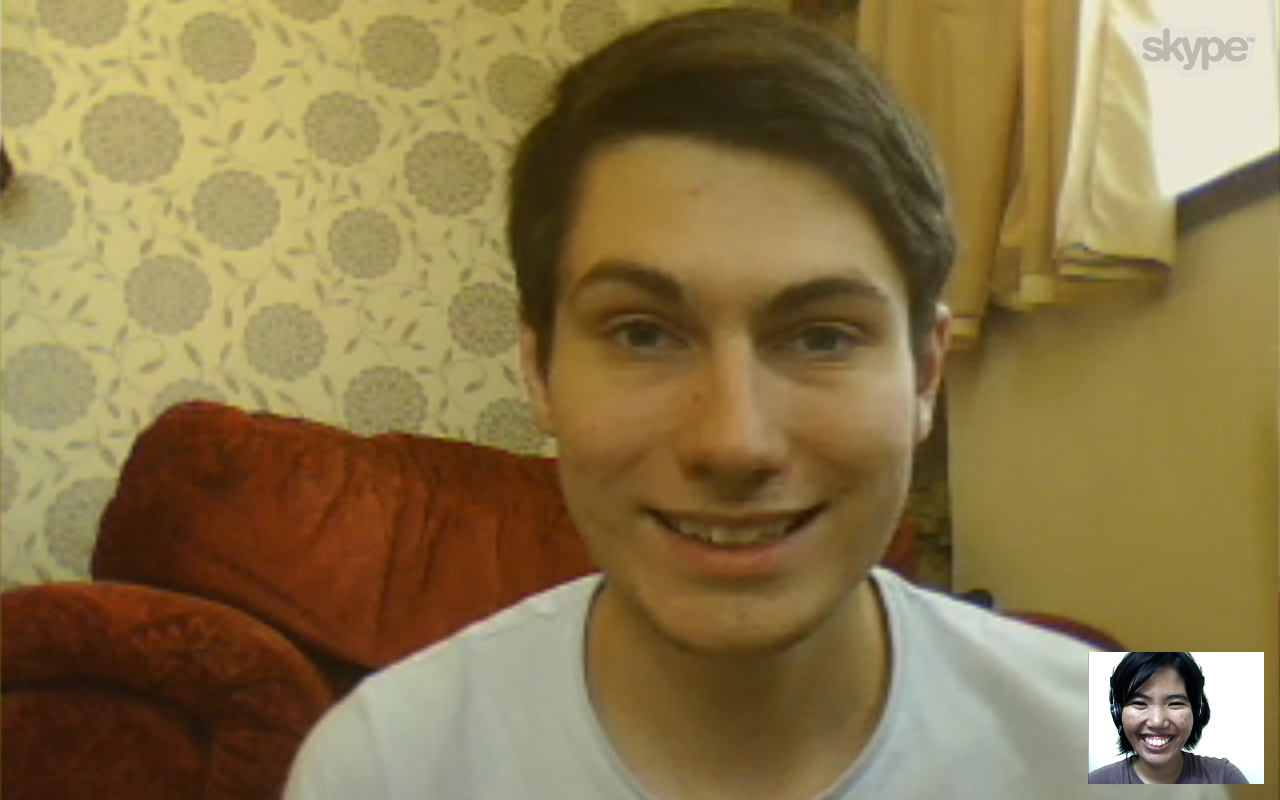 I have been learning Thai with Kru Aw for the past two months and have enjoyed every lesson with her! She is an incredibly enthusiastic and motivated teacher, and has always been flexible with fitting in lessons. I really look forward to our lessons each week, they are always enjoyable.  Not only does she teach Thai in such a way that makes it easier to grasp, she also provides interesting insights into Thai culture and Thailand in general. I would like to thank Kru Aw for the lessons I've had with her so far and would highly recommend her to anyone considering learning Thai!
Richard Prescott, United Kingdom
---
  "I always look forward to my next lesson and the chance to learn, laugh and progress more and more with Aw."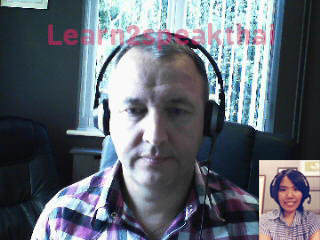 I have had holidays a number of times in Thailand and my aim is to live there for half years at least in the future. Having tried CDs and books I knew the only way to really progress well was to find a good teacher and have one to one lessons. 
 I feel so lucky to have found Kruu (teacher) Aw!
Aw is a fantastic Thai teacher with a real passion for teaching the language and also sharing Thai culture. In the first four months of learning via Skype online with her two hours per week, I have already have a Thai vocabulary of over 600 words and have also learnt so much more about the Thai way of life and cultural tips.
I have been amazed when I see now that for most of my hour lesson we speak the vast majority of it in Thai, progression has been so quick! Aw speaks fluent English, has great understanding not only of teaching the language but also how different people learn and adapts her style to meet their needs. I am also so encouraged greatly by the way she sets goals for me and that she is as pleased as I am when I achieve the next level!
I would encourage anyone wishing to learn Thai whether it wishing to get just some basics or progress to good conversational Thai (and eventually reading and writing) to book lessons with Aw. You will soon be amazed with how much you will achieve.
Lessons are also so flexible that they fit around work and different time zones, typical Thai high quality of service. Book a package of lessons is recommended as making the commitment adds to your determination to achieve your goal.
 Steve Rochester
Cambridge, England GB

---