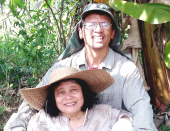 Join Mia and Lani in an interview with retiree, writer, blogger, golfer and gardener Hugh Leong in beautiful Chiang Mai Thailand. This is part 1 of a 3 part series.
Download MP3 to listen offline here
Have trouble listen to it click here
 by Lani
Before Hugh started his popular blog retire2thailand.com, he was a Peace Corps volunteer English teacher, arriving first in Thailand in 1969. He met his wife, Pikun while teaching English at the prestigious Yupparaj School (where Thailand's current PM, Yingluck graduated) in Chiang Mai.
But after living in the United States for 25 years, raising a family, etc., Hugh and his wife decided to look for places to retire. Thailand seemed like an obvious choice since they both lived in Thailand before, cost of living was good, Thailand has nice people, and the climate is good, so they returned for a little holiday to check it out.
After the shock of how much Chiang Mai had changed, Hugh and Pikun returned the following year and started what Hugh refers to as a "staggered retirement" or a "trial retirement". The first time they came, they stayed for 10 days, then a month, 2 months, and then 4 months over the course of 5 years. They had become what Americans like to call, "snowbirds."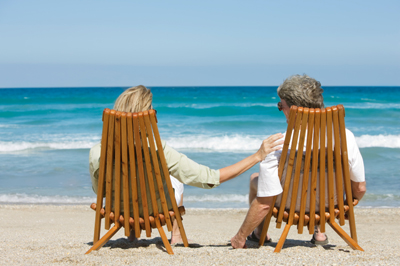 "Retirement is a whole other way of living. Retirement to me is complete freedom. If you have "พอเพียง/ por piang"or if you 'have enough'." – Hugh Leong 
The two biggest questions Hugh gets asked is about Thailand's cost of living and the heath care.
He and his wife spend about 60,000 bath or $2000 USD a month living on what he is making from Social Security. But as you are probably already aware of, if you live like a Thai, then you will spend less. Your retirement in Thailand depends on where you live and how you live.
Thailand is also a medical tourism center. So this is another way Thailand is affordable. Hugh recommends preventive care, and annual checkups. He has written about this topic extensively on his blog retire2thailand.com, just do a search on "annual checkup" to find out more.
Hugh has been blogging since Feb 2010, we asked him what are the common misconceptions about retiring in Thailand are: Thailand is a Third World country and Thailand is a paradise. For the record, Thailand is plenty developed and while Thailand can be comfortable but you have to work on being happy just like anywhere else in the world.
Thanks Hugh!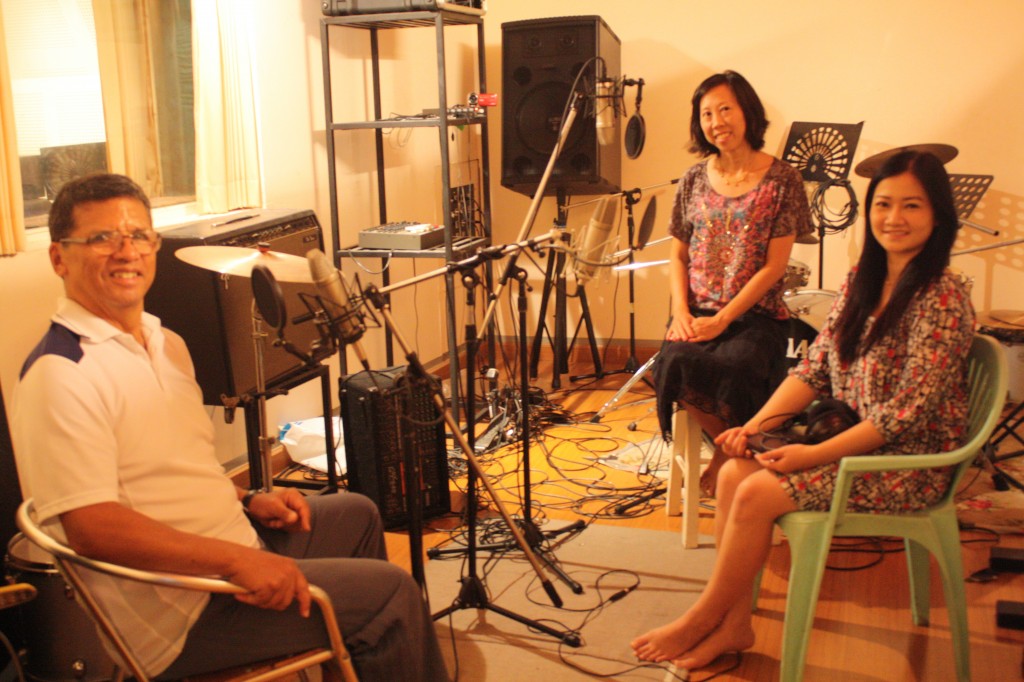 Coming up next week in part 2 of this series Hugh talks about the 3 secrets to living a happy life in Thailand, stay tuned !!!!
---
Hugh has written for the Bangkok Post, The Far Eastern Economic Review, Asia Magazine, Sawasdee, and even The Mother Earth News (about living an alternative lifestyle teaching in Thailand). He has an MA in TESOL and has taught at The Royal Thai Naval Academy, Chiang Mai University, and was the Director of AUA, Chiang Mai.
For Thais he has written 5 English textbooks, and even a guidebook for Thais planning to live in the U.S. (translated into Thai). Although most Chiang Mai residents might know Hugh from his retirement column for Chiang Mai City Life magazine which he wrote for 5 years.
Now you can find him at: retire2thailand.com and on his blog on retirement at: retire2thailand.wordpress.com. He has an eBook called "Retired Life in Thailand" (ebooksinthailand.com) and is a monthly contributor for womenlearnthai.com on Thai Language Thai Culture.