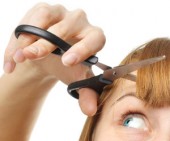 Episode 20: In our last audio podcast, we are talking about how to get the haircut you want in Thailand. Listen and learn what to say when sitting in the barber or beauty shop's chair! And stay tuned for our future video podcasts!
Download
MP3
to listen offline
By Lani
Before moving to Thailand, I remember watching Rick Steves on PBS and listening to his advice:
Get a haircut in a foreign country. He said this as a way to have an authentic experience in another country and I thought, how brilliant!
When I moved here in 2009 to do my TEFL course in Bangkok, I remember very fondly getting a rockin' haircut at the trendy Siam Square area. I thought, finally! Asians cutting an Asian's hair! But I've heard lot of Caucasian foreigners complaining about getting the haircut they want.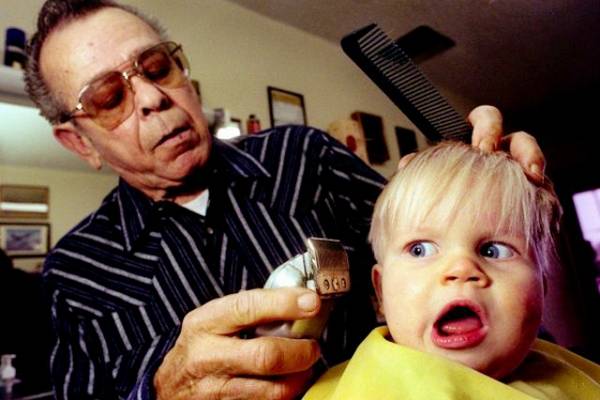 So, can Thai barbers and hairdressers not cut farangs' hair ?
Or
Is it a matter of miscommunication?
---
 Let's work on the latter since we cannot do anything about the former…
ผม/pŏm/hair
ตัดผม/dtàt pŏm/cut hair
มาตัดผม/maa dtàt pŏm/ (I'm here to) get a hair cut
---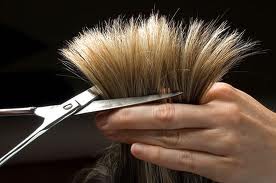 ตัดปลายออก/ dtàt bplaai òk/trim off the ends
ตัดออก3 เซ็น/dtàt òk săam cent/trim off 3 cms
---
---
---
---
---
---
---
---
---
---
---
Interestingly, Thais believe it is bad luck to get a haircut on Wednesday, so don't be surprised to find a lot of hairdressers and barbers closed on this day.
This idea dates back to when everyone who lived in the Royal Palace would get their hair cut on Wednesday since there weren't as many hairdressers at that time. (At least qualified ones!)
Plus Thais believe it is not a good idea to get something done the same day as the Royal Family – hence – the bad luck.
But good luck with your locks! Let us know how your new adventure goes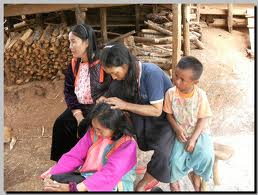 Guess what are they doing?