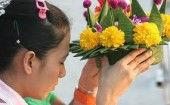 The festival to honor and thank the Goddess of Water and let go the bad luck of oneself. For the whole year of consuming and wasting water, this is time to show your appreciation.
No time to listen? download MP3 and listen to it offline
here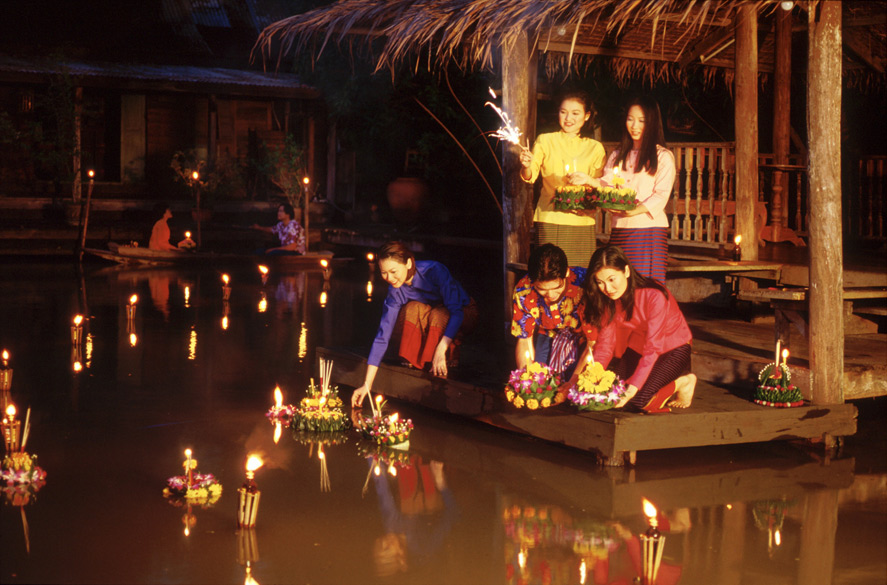 Ah, Loy Kratong. Bullets over Baghdad meet a Starry Night. Men are from Mars, and Women are from Venus.  Let's light up some romance and let's explode some backyard fireworks. Yeehaw!
But seriously, if there was ever a holiday that encompasses the beauty and buffoonery of religious holidays I feel like Loy Kratong should be in the marathon running.
 How dare you, Lani! Yeah well, give me a moment.
Last year I was in Chiang Mai, in all the hot spots, Kad Luang (aka Warrorot Market), the Ping River, Thae Phae Gate, Nawarat Bridge, etc, etc. And it was fascinating, fun, crowded, and crazy. The reflection of the floating lanterns both in the sky and on the river against a backdrop of Thais and tourists moving inch by centimeter through the streets, and the smells of market and food, create a festive evening mood.
However, the bang bang bang, fizzling, crackling sound of fireworks being shot overhead (sometimes over your head), over the river and through the woods, makes you feel you need to run for cover, as if you have just entered a war zone. And I'll admit I halfway expect to see a child running down the sois screaming from the firecracker that just blew off his hand.
That said – it's my favorite holiday.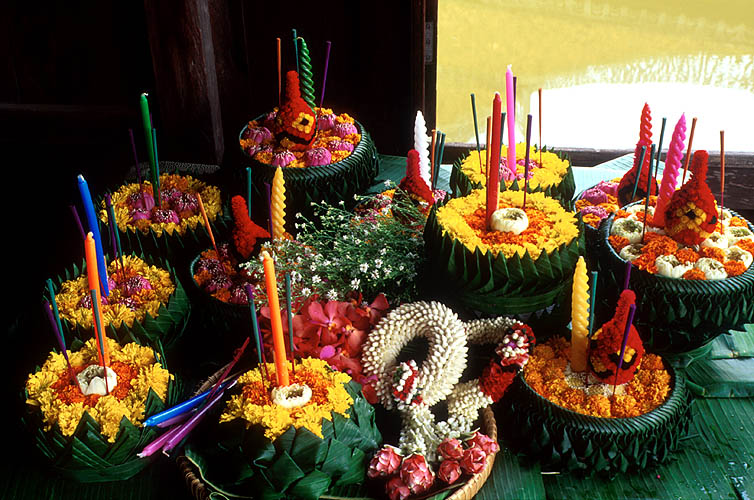 A very comprehensive history with calendar of events for Chiang Mai can be found here
Dates for Loy Kratong or Yee Ping Festival in Chiang Mai 2012: click here
Highlighted Program or events around Chiang Mai for 2012: click here
Thai version of Loy Kratong song
English version of Loy Kratong song by Tourism Authority of Thailand
Maejo University Lantern release information: here

Mia is going to Maejo this year, hope she will have lots of great pictures.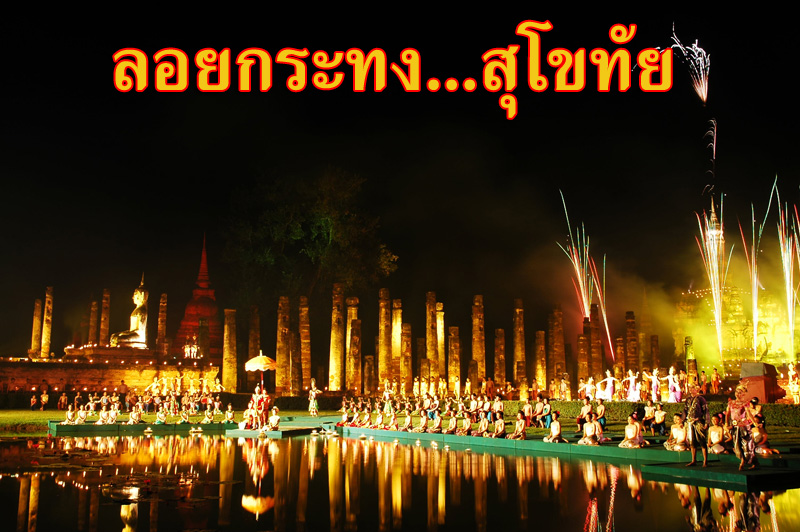 Loy Kràtong in Sukhothai
Please be safe! And have fun!
- Blog post written by Lani. For more on her life in Thailand visit Life, the Universe and Lani.