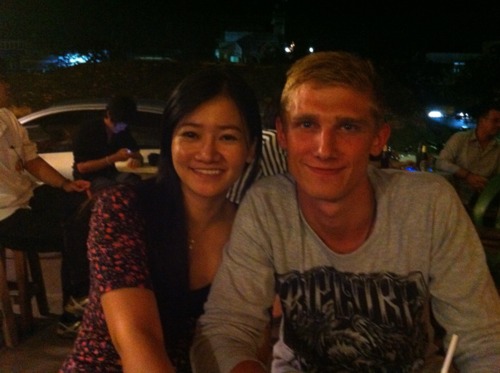 Emil Vohlert, Denmark
One of my successful Thai language students after 93 lessons with me. It has been 3 months since he relocated to Hua Hin,Thailand where he is attending a University. He has chosen to study in Thai rather than English.
He came to visit me in Chiang Mai during the school break and his Thai has progressed tremendously, I was amazed how much he has learnt on his own.
This is it..the best way to learn Thai is to be in Thailand. All you need is a strong foundation in Thai language then you can pretty much build anything on top.
I have become his พี่สาว pêe săao (elder) sister and he has become my น้องชาย nóng chaai (younger brother)
พี่ Mia & น้อง Emil
See Emil interview with a native Thai speaker here