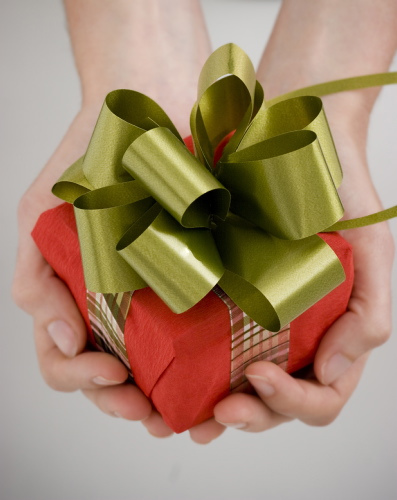 Hear "Thank you," "You're welcome," "I'm sorry," and "Excuse me" in ขึ้นบ้านใหม่ paa-sǎa Thai, as well as Mia and Lani's talk about ขึ้นบ้านใหม่ / kêun bâan mài or house warming parties. Thai party culture is a culture based on reciprocity, something most Asians are aware of, and probably dates back to simpler times when neighbors helped each other out.
Download MP3 and listen to it offline

here 
  The trick or treat part of maneuvering through a different culture is understanding the nuances, or in this case, the appropriateness of the language. "Thank you" in Thai is ขอบคุณ /kòp kun, and this can be used in most instances. However, a less formal way of saying "thank you" is ขอบใจ/kòp jai. For example, if a child gives you a drawing or a flower she picked, or among friends, ขอบใจ/kòp jai is appropriate. I equate it to "thank you very much" and "thanks". Since living in Thailand, I have become more familiar with the British "cheers", so I think this is also an informal way of showing gratitude. We often hear  ชอโทษ/kǒr tôhd  for "excuse me" or "sorry". ขอ/ kǒr/[to] ask for ; request for ; ask โทษ/ tôhd/ punishment ; penalty I've been told if you say it fast and wrong, as most foreigners do, "kǒr dtòd" you are actually asking to fart so if you hear giggles, after you said, it then…you've been warned. So I think it sounds like the English word, toad. Plus, it's easy to remember! Appropriate or acceptable responses to ชอโทษ / kǒr tôhd can be ไม่เป็นไร/ mâi bpen rai which means "never mind" or "it's okay". But if you really appreciate what someone has done for you, then impress them with ยินดี yin dee (literally meaning to be happy or glad) or my pleasure. Check out the VDO explains how to use ขอบคุณ /kòp kun and ชอโทษ/kǒr tôhd here You can also impress Thais with a little gift when you visit their house or apartment, meet their family or whenever there is a social gathering. I was raised this way so when I moved to Thailand this was instinctual or ingrained already. It wasn't until I saw folks NOT bringing gifts that I realized they didn't know the culture norms or rules that very often go unspoken. Ask your Thai friends if you need help in choosing a gift but food is always welcomed and appreciated and almost always suitable. Traditionally, Thais brought what they grew or harvested or made. For a wedding or house warming party, temple opening or bigger gathering where the meal has been catered, money in an envelope does the unspoken job. But remember family and friends help out in non-monetary ways too. Helping with the cooking, cleaning and setting up or breaking down of chairs, decorations, etc. are other ways Thais help each other out. The supporting system of Thais reminds me of the English idiom, "many hands make light work". What has been your experience at a Thai party or gathering? We'd love to hear from you. Thanks! - Blog post written by Lani. For more on her life in Thailand visit Life, the Universe, and Lani.